MOTORCYCLE & SCOOTER SIDECARS
Texas Sidecars has been developing sidecars for over 20 years! We have sidecars available for most rigs up to and including: Goldwings, Vespa, Honda, Harley Davidson, Kawasaki, Suzuki, BMW and Yamaha!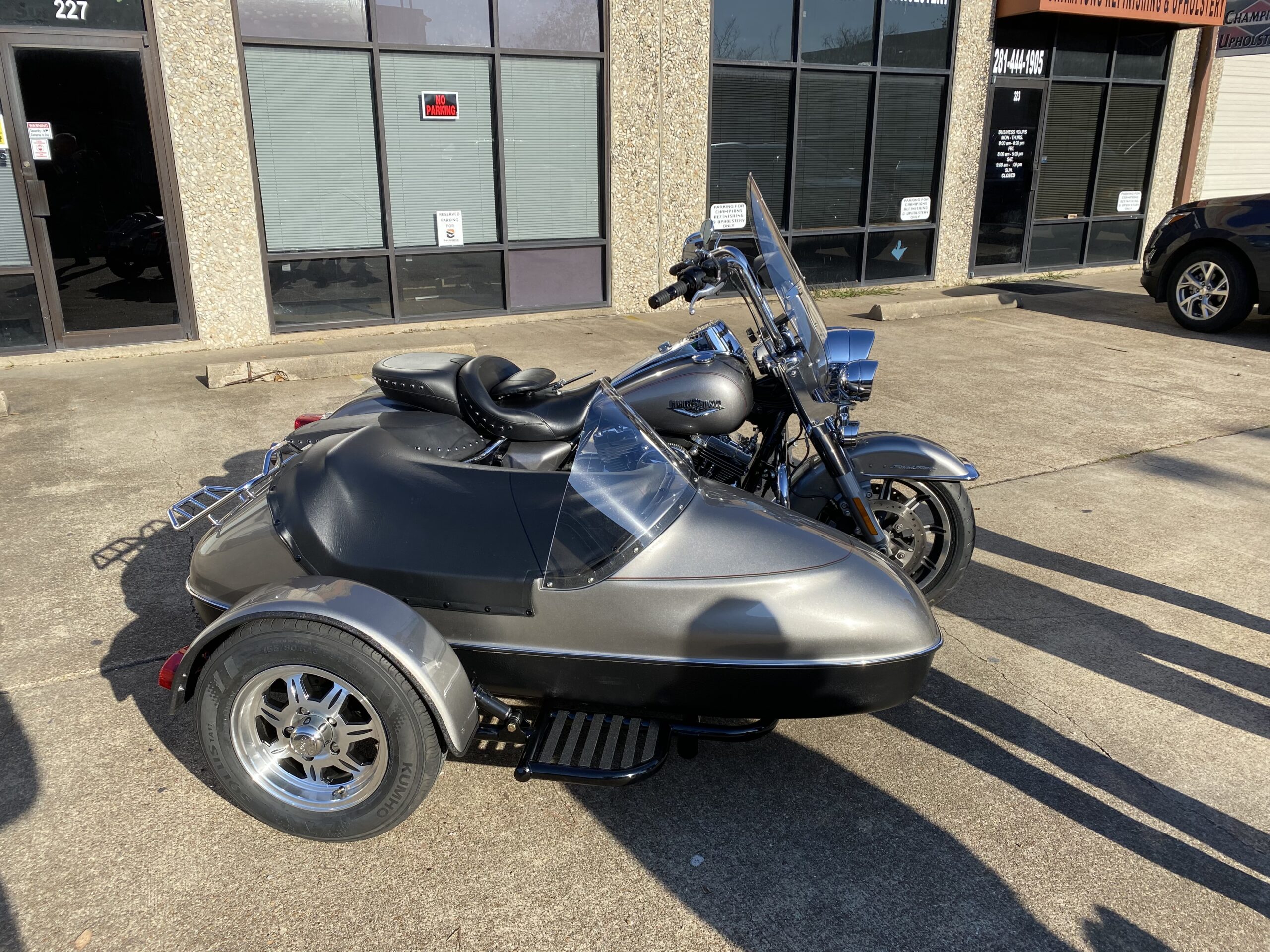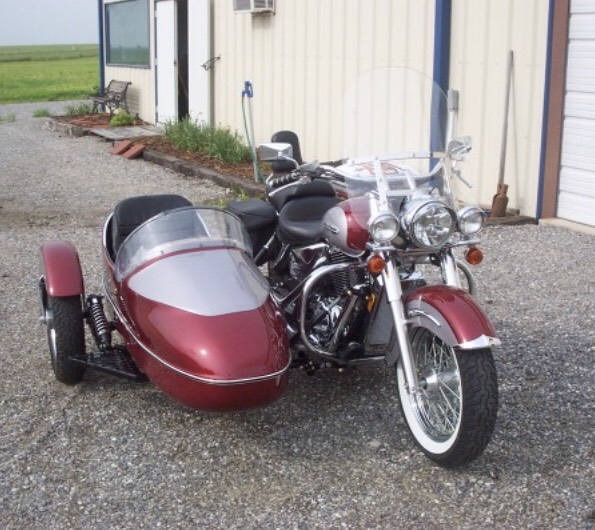 We work hard to offer the highest quality sidecar on the market!
Most customers find that Texas Sidecars look as good or better straight out of the mold than most sidecars with a factory paint job.  An occasional waxing keeps it that way.  If gloss black  will work with the color of your bike, you have just saved the $750-$1,000 cost of a custom paint job.  The durable black powder-coated chassis and mounting hardware will look good for years too. 
Our sidecars fit a wide variety of Scooters and Motorcycles.
A large percentage of our customers own Harleys while another large group own scooters; Helix, Silver Wings, Majesties and Burgmans.  Quite a few  have been installed on the Vulcan series Kawasaki and the remainder have been fitted to almost every other popular cruiser, sport touring and scooter built today.  Click on the "Gallery" link to see some of the combinations.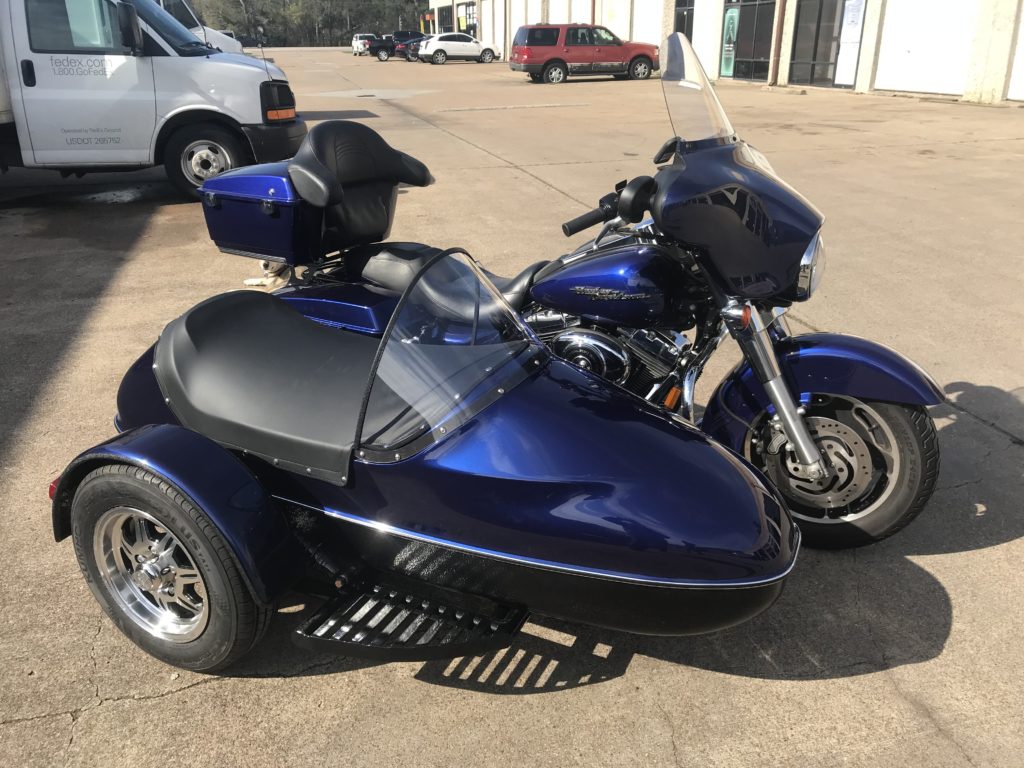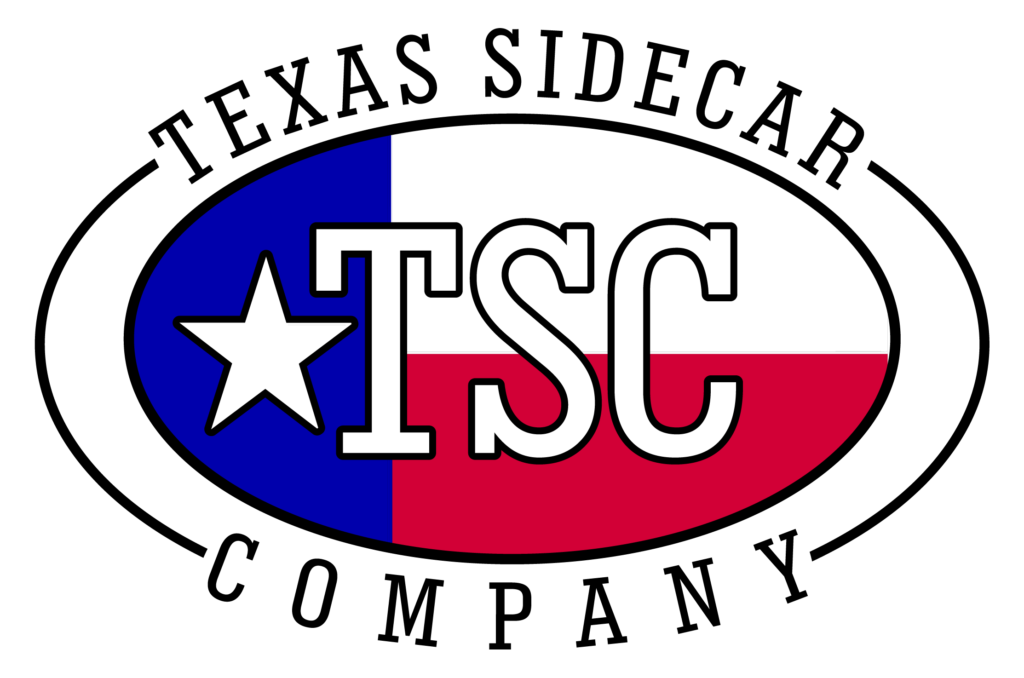 The Texas Sidecar Company was officially formed in the late 2000's which means we have over twenty years of experience in providing high quality motorcycle and scooter sidecars.
To build our sidecars, we use the best materials available and source as much as possible from inside the United States.
Veteran Owned and operated.